July 10, 2023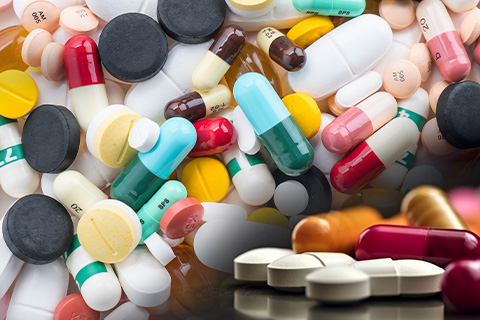 Agência Nacional de Vigilância Sanitária (ANVISA), or the Brazilian Health Regulatory Agency/National Health Surveillance Agency, approved Apretude® (cabotegravir), in both tablet and injectable dosage forms, on June 05, 2023, for the prevention of Human Immunodeficiency Virus (HIV) viral transmission. (New Drug for HIV Prevention) Apretude® is only recommended for individuals who weigh at least thirty-five (35) kilograms.
Cabotegravir (New Drug for HIV) is an integrase enzyme inhibitor antiviral that blocks the integration of HIV viral DNA into human DNA. This mode of action prevents the virus from reproducing and infecting new cells.
Injectable medicine is a novel alternative for HIV prevention because it eliminates the need to take a tablet every day. The drug's indication for use is that it needs to be taken as part of a combined HIV prevention approach in pre-exposure prophylaxis (PrEP) to lower the risk of sexually acquired HIV-1 in individuals who are at a high risk of developing the infection.
PrEP is a strategy for preventing HIV infection that involves the use of antiretrovirals (drugs used to treat retroviral infections, including infection from the HIV virus) by individuals who are not infected but are highly susceptible to the virus.
Injectable Apretude® should be administered to the patient every two (02) months, thus offering an alternative to PrEP and also involving fewer compliance issues.
On the other hand, Apretude® oral tablets are used to assess cabotegravir tolerance, which refers to an individual's ability to endure the effects of the drug before administering injectable cabotegravir. They can also be used as preventive therapy for individuals who have missed their scheduled dose of the injectable medication prior to catching a viral infection.
The medication should not be used unless a negative HIV test has been confirmed.
Marketing Apretude® involves navigating a plethora of laws and regulations governing testing, patenting, safety, and efficacy. To simplify your marketing process, consult a proven Regulatory partner like Freyr.
Clinical Studies in Brazil
In Brazil, ANVISA approved the conducting of clinical trials at the following institutions:
Fundaço Faculdade de Medicina MEC MPAS
Hospital Nossa Senhora da Conceiço SA
State Health Department of So Paulo
Evandro Clinical Research Institute Chagas/Fiocruz
Freyr can handle a wide variety of clinical trial documentation in quick Turn Around Times (TATs) with ease! Their expertise and efficient processes help simplify documentation, save time, and ensure Regulatory compliance.
Who Can Use Cabotegravir?
The use of cabotegravir, like any other medicine, must be considered on a case-by-case basis, taking into account the benefit–risk balance for each patient. Therefore, the usage of this medicine must be carried out under medical supervision and with a doctor's prescription.
Before administering any PrEP treatment, any previous clinical and laboratory diagnosis of HIV infection must be excluded.
Is Cabotegravir Already Available in the Market?
Although ANVISA has granted registration of (Drug for HIV Prevention) Apretude®, it is still essential for the Brazilian Medicines Market Regulation Chamber (CMED) to approve the pricing of the medicine before it can be distributed. Additionally, it needs to undergo examination by the National Commission for the Incorporation of Technologies in the Unified Health System (Conitec), which is affiliated with the Ministry of Health, to determine its availability in the Sistema Único de Saúde (SUS).
If you are a pharmaceutical or medical device company seeking to register your products in Brazil, Freyr can provide you with assistance. Our team of experts can guide you through the complex Regulatory requirements and ensure that your products meet the necessary standards for approval.  Contact us today to get started!