August 30, 2018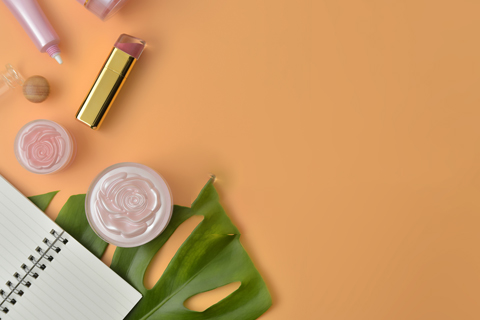 Brazil's cosmetic market is flourishing, showing no signs of slowdown even in the economic fluctuations. In Brazil, cosmetics in various segments such as organic, skincare, haircare, etc. are gaining popularity among users, and their market extent is increasing day by day. It is the responsibility of National Agency of Health Surveillance (ANVISA), functioning under the Ministry of Health, to regulate and approve the manufacture, import and trade of cosmetics in Brazil.
Be it low-risk products such as simple shampoos or high-risk products like baby products with special claims, it is mandatory to inform the Health Authority before being marketed in the country. To do so, manufactures and importers must obtain approval from ANVISA either through registration or notification. The success of registration or notification, however, highly depends on how compliant the manufacturer is when implementing the following 4 key aspects.
Product Classification
Before heading for approval with the health authority (HA), categorizing the product is important as it decides the mode of approach i.e., registration or notification. As with any other major market, even Brazil has its own classification for cosmetics. Based on the degree of risk, a cosmetic product is categorized as risk degree 1 or risk degree 2.
Risk degree 1 is for low-risk cosmetics which comprise of simple shampoos, conditioners, shaving foams and lotions, make up products, and other products which do not claim anti-aging, anti-dandruff benefits and comprise of UV filters in chemical formula. These products are notified through dossier with basic product data and labeling text and can be imported and distributed immediately after notification.
Risk degree 2 is for high-risk products. Generally, these products have anti-aging, anti-dandruff and other similar claims. They comprise of sunscreen filters, creams used close to eyes' area, hair colouring products, baby products, etc. These products must be registered with ANVISA with extensive product information and other details as requested by the HA.
Ingredients Listing
In accordance with Brazilian regulations for cosmetics, the ingredients that are allowed, controlled and prohibited are listed after due study. Before formulating a cosmetic product, listed ingredients must be thoroughly referred to, and ingredients banned must be avoided for successful compliance with ANVISA. The lists can be accessed through the official website of ANVISA.
Positive and restrictive ingredients - Chemicals that are restricted for use in product formulation, except in conditions and exceptions laid down as per current regulations. They may be used in special conditions and controlled quantities.
Listing of UV filters – UV filters which are allowed in formulation of cosmetic product without causing any side effects to skin during the usage.
Negative Listings – Chemicals which are deemed hazardous and are prohibited from using in cosmetics by ANVISA.
Product Dossier
The final dossier submitted for notification / registration must comprise of a set of documents to support and declare the safety, quality and efficacy. As mandated by the ANVISA, they can be listed as:
For Notification

Product composition sheet (PCS)
Function of ingredients in the PCS
Ingredients' bibliography / technical references
Physical, chemical and organoleptic specifications of the final product
Microbiological specifications of final product
Packaging specifications of final product
Test results of product stability
Label artwork (in both original language and Portuguese language)
Description of product finality
Free sale certification (from country of origin, if imported)

For Registration: All documents needed for notification are also required for registration too. Additionally, two more documents are mandated to be attached in the dossier

Test results proving the products' claims
Safety test data of product in use
Notification / Registration Validity
A notification/registration is compliant only if it is valid with ANVISA. Its validity expires after 5 years from the date of approval following which it must be renewed. The renewal must be initiated 6 months ahead of the actual expiration date. Mandatory annual inspections are also conducted to ensure the adherence to regulations.
Apart from complying with the aforementioned requirements, there is additional Regulatory information that must be investigated for compliance. Make a compliant market-entry. Be informed.